CLEAR LAKE | No one was injured in a mobile home fire on Saturday morning. 
Firefighters responded to 1500 South Shore Drive Lot 22 after the report of a structure fire at 7:31 a.m. according to a Clear Lake Fire Department news release.
Once on scene firefighters made entry through the side door of the trailer and encountered heavy smoke and fire.
Sub-zero temperatures made it very difficult as equipment kept freezing up. 
Firefighters worked approximately three hours to fully extinguish the fire.
Damage could be seen on multiple sides of the residence as charred furniture was lying outside on the ground.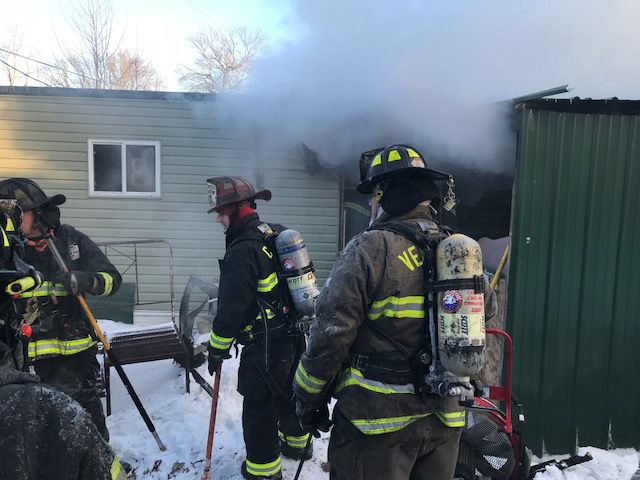 The mobile home, owned by Justin Lindner, was a total loss. He did not have insurance, according to the press release.   
The American Red Cross was contacted to help the those affected by the fire.
Firefighters on scene said one cat perished in the fire and the fate of another cat and dog was unknown.
Estimated damage is $25,000 for the trailer and $5,000 for the contents inside.    
The cause of the fire is currently under investigation.  
The Clear Lake Fire Department was assisted on scene by the Clear Lake Police Department, Ventura Fire Department, and Alliant Energy.
Source link