Tech student tops in contest
Dustin LaMiaux, senior in Network Technology at Montana Tech, is the top U.S. competitor in the Cisco Networking Academy NetRiders Round 2 Rankings, according to a news release.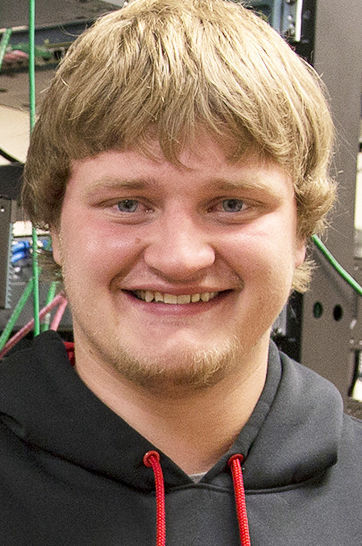 A total of 265 students in the U.S. and Canada took part in this upper-division competition. The top 20 finishers advance to the final round of competition May 17.
In Round 3, the qualifiers will be delivered a network design and then have 24 hours to configure/design/troubleshoot the given scenario. Participants then present their work in a WebEx session to a panel of Cisco judges. Tech students Brittany Perry and Mandela Hollowell were top 50 finishers.
Cisco Networking Academy NetRiders competitions use Cisco's Web technologies to create an interactive networking skills contest that enhances classroom learning, unites students from across the world and promotes further technology education and training.
"Dustin has done exceptional work in our program," said Ed Metesh, department chair, Network Technology at Montana Tech. "It is an exciting opportunity for us to witness his knowledge and expertise demonstrated on a national stage."
Plans underway for education program
Applications are being accepted for the 2017-18 Butte Education Foundation Youth Leadership Program, which is for Butte High sophomores.
The program includes leadership training, personal assessment, tours of area businesses and panel discussions with area professionals. Its goal is to introduce students to different professions, to learn more about themselves, and develop leadership skills for their future.
Freshman students can get an application from their BHS English teacher or email Kristen Rosa at rosack@bresnan.net. Details: 406-593-4053.
Students plan 'evening of music'
Piano students of Ruth Rotondi will offer "An Evening of Music" at 7:30 p.m. Thursday, May 25, at St. John's Episcopal Church, Broadway and Idaho.
Works of Bach, Mozart, Chopin, along with contemporary composers William Gillock and Yurima are on the program. Students who will perform are Margaret LaFave, Marlene Zhou, James LaFave, Sarah Tarrant, and Isabelle McGreevey.
Source link